What's important for leaflet and flayer design?
Flyer quality is achieved by:
Attractive basic message
Problem solution indication
Quality photo (of products or services)
Effectivency information
Interesting flyer spacial form
Additional creatively molded flyer stand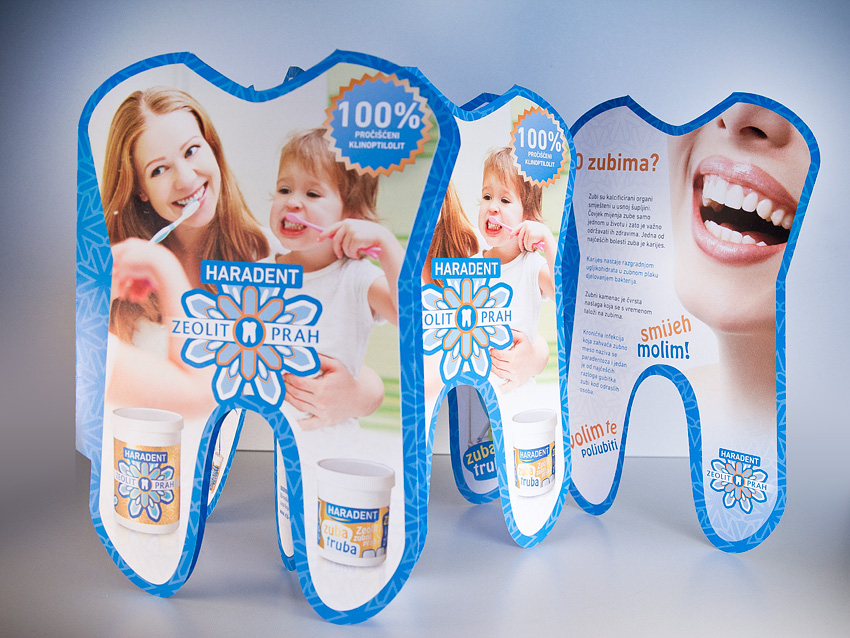 Photo: Attractive flyer design for Haradent products promotion [read more]
Excellent promotion through POS material next to flyer stand design
When flyers are positioned on the flyer stand (display), they can become an interesting POS (Point of Sale) material at product sale site or as part of promotion at fairs and seminars.
Leaflet design or flayer design appears in different shapes and formats, so the knowledge and skills of graphic designers are key to transferring ideas and content to the target type of printed material. Particular attention is also given to the prepress / production since only then can we guarantee that the final product is good.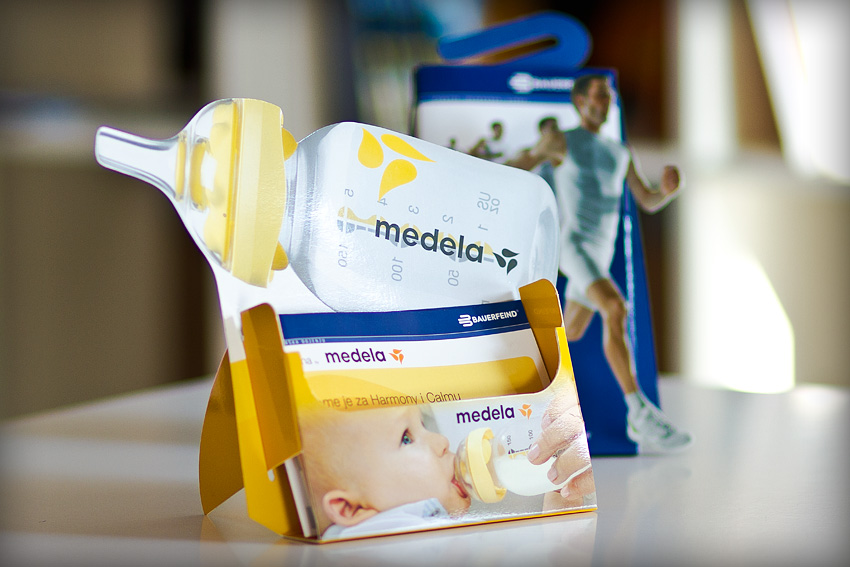 Photo: Flyer design and flyer stand design for Bauerfeind Croatia [read more]
More about services