What is brand identity design?
Through corporate identity design, you get presentation tool to reach the public, customers, clients and employees of your company, giving communication recognition to the projects and business operations. The aim of the "visual signature", that all of your business materials contain, is to achieve effective non-verbal contact with the observer. The professional design of brand identity is easily and effectively transferred as a constant to the design of letterheads, presentation templates, brochures, catalogs and flyers.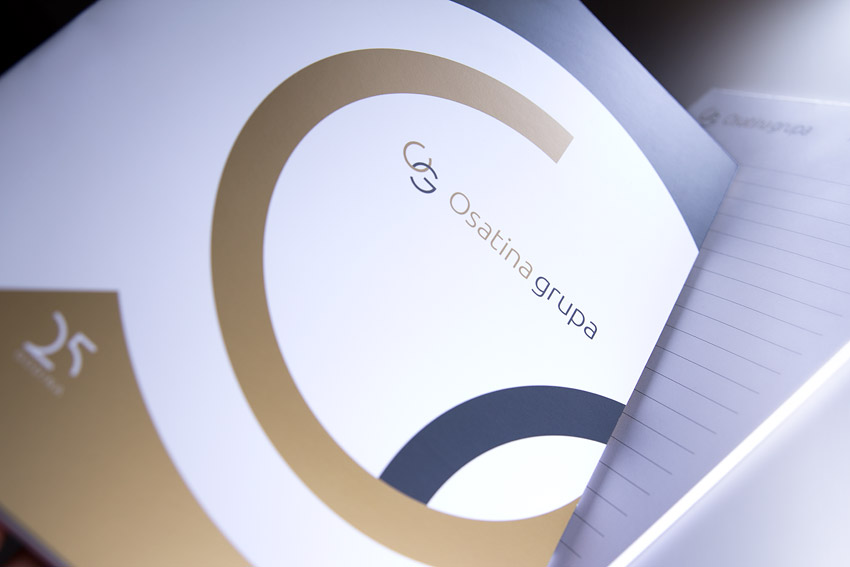 Photo: Design of Osatina corporate identity and business documentation [read more]
Creating a brand identity - what to expect from us?
Analysis and design of your company visual story for striking impression of communication
Two logotype design suggestions with the design elements explanation and the elaboration of the chosen solution
Selection of appropriate typography
Color system definition that creates meaningful message for observer
Company name suggestions, composing slogan and key terms
Accepting your vision of communication with active participation of our proposals
Elaboration and design of all accompanying corporate materials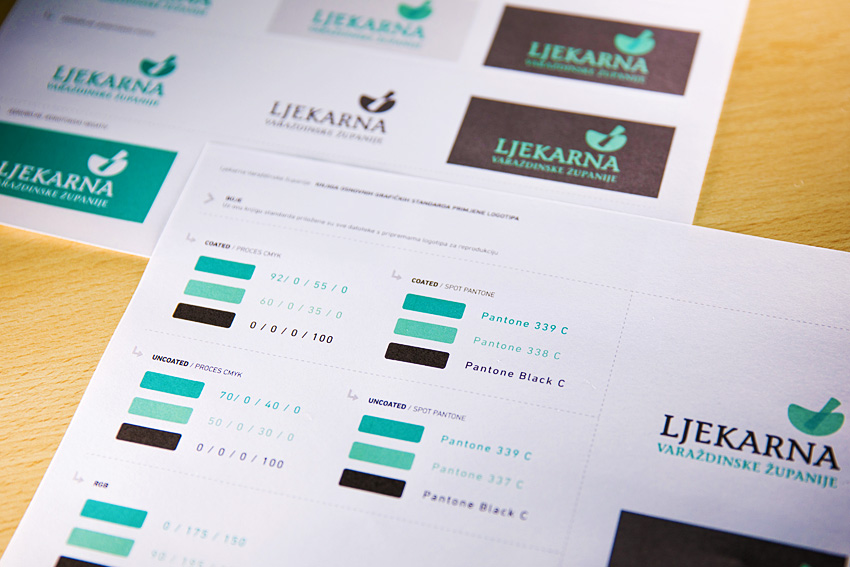 Photo: Graphic standards for applied logo of Varaždin County Pharmacy [read more]
More about services