Creating websites focusing on professional business
For companies and their own web promotion
For web catalogs and products sale
For hospitality activities, tourism and hotel industry
For project presentations on domestic and foreign markets
In addition to website development, we also offer you web hosting and configuration of your email accounts.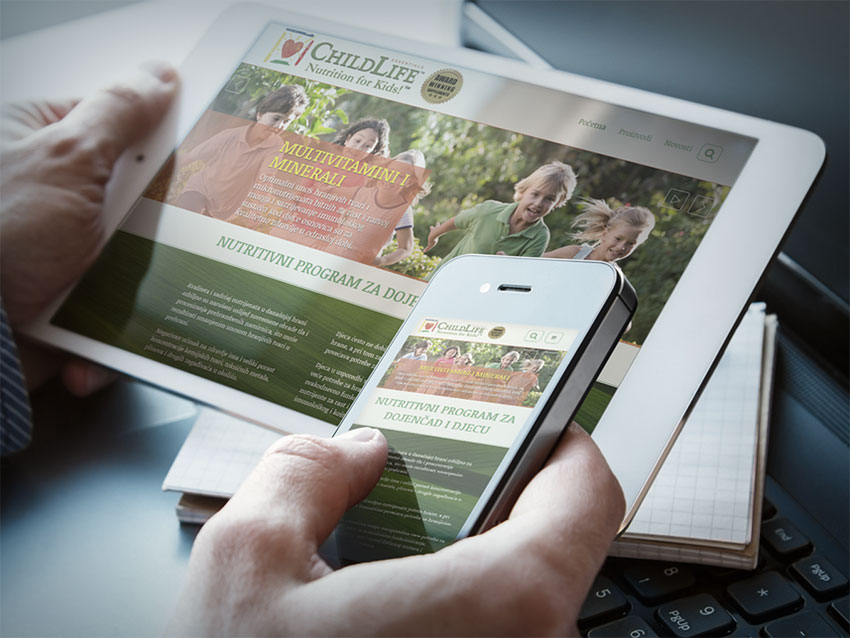 Photo: Website for Child Life brand [read more]
How does creating responsive websites process run?
Our website development includes:
Analysis of your needs
Project task elaboration and the offer
Consulting and collecting content
Designing the structure and hierarchy of websites (SEO friendly)
Graphic elements design
Presentation of design and harmonization
Program implementation and CMS system
Customisation for mobile devices view (responsive design)
Content managment (upon agreement with the client)
Testing and installation on the server
Corrections and adjustments
Although the process of making professional and quality web sites requires more time, each stage in planning and design saves a lot of resources in the part of the program implementation. Highly responsive websites that are technically perfected, are far more reliable, have a better display on all devices and can be effectively maintained, and eventual failures or upgrades can be resolved faster and more accurately.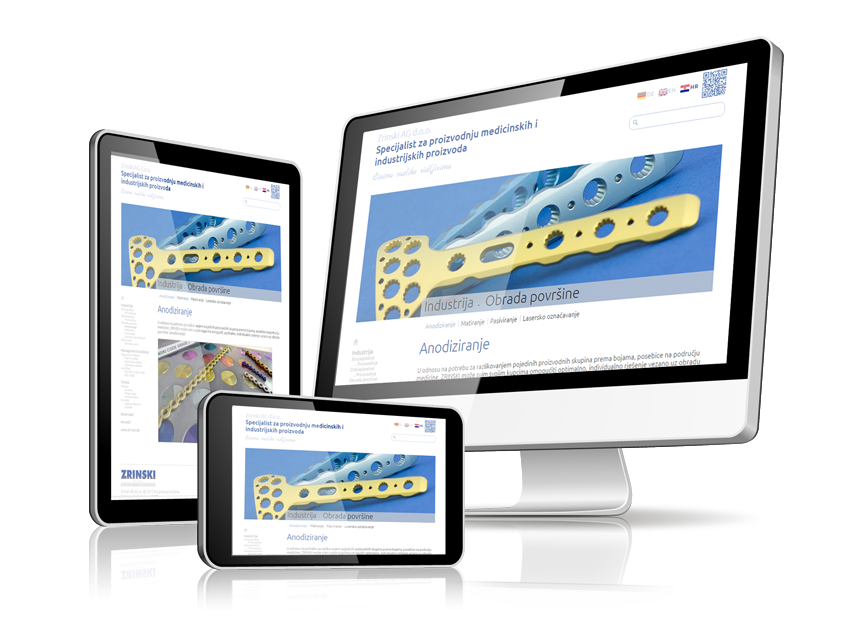 Photo: Corporate website development for Zrinski AG company [read more]
What are the most common website types?
There are several website types we offer and for which we elaborated and tested all segments of functionality:
Presentational and business webstites (your image and recognizability channel)
Web catalogs without sale (firstly, product and services promotion)
Web shops (on-line sale in focus)
Web portals (complex info systems)
Presentational and business websites design
With this type of website, we primarily want to balance the presentation between the company business activities and portfolio (certain projects and references) on the one hand and the stylistic expression in web design on the other. The originality of web design and content, tries to transfer the vision of the business to the visitor. We find great potential in original photos and video presentations of companies, activities and production processes. Each activity, services industry or production, can be presented through original photos or video material, so we offer you arrival to your location to prepare, capture and post photos and videos on your website.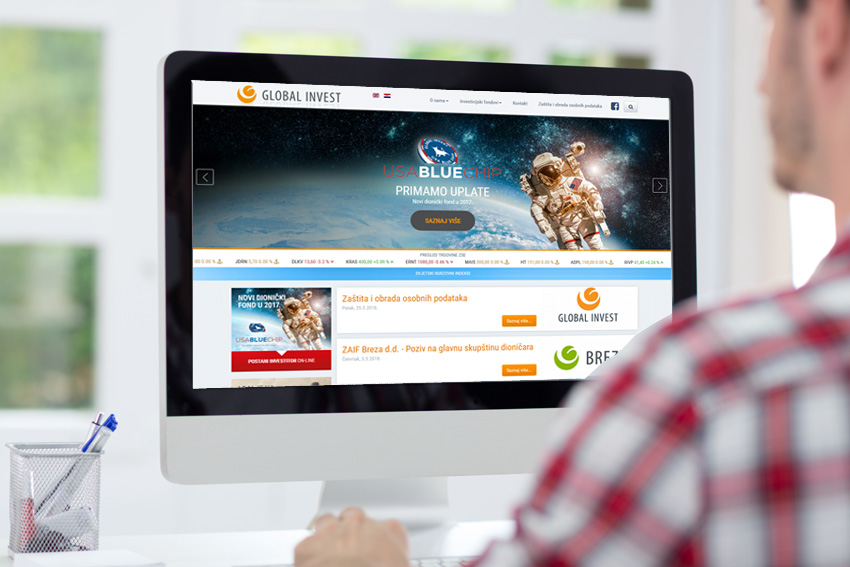 Photo: Global Invest corporate website development [read more]
Web catalog with on-line sale or without the sale
You do not need to have a web store to successfully present, offer and sell your own product assortment. Over time, we developed a special website type - a web catalog where the emphasis is placed on the product quality and benefits and the and promotional offer. This kind of web site is particularly interesting for physical stores, shopping centers, pharmacies and similar activities that don´t want to enter the development of on-line trade and have a constant sales assortment dynamics. Also, we complete a service of devising, planning and managing company promotion for a good effect of this approach achievement.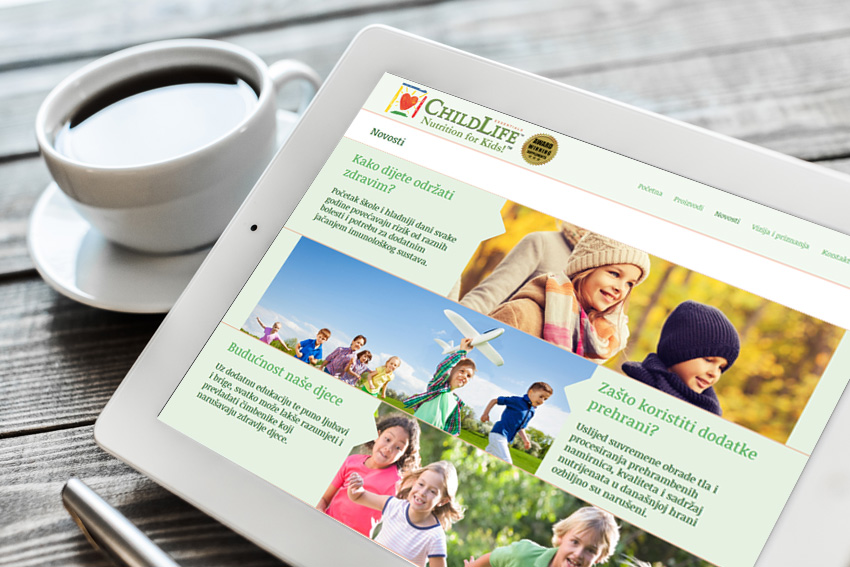 Photo: Child Life brand website [read more]
Web portals development
Whether you want a complex information portal system or a simple website for your association, you will be able to inform members about the events and introduce present them to the authoring content of blogers, as we developed solutions for all cases. When creating web portal, extremely important are content dynamics, interconnection, content separation, and often necessary to think specifically about the advertising models offered to other companies through websites. Having experience of developing communication web platforms we can offer you valuable guidance on how to plan and realize your web portal vision.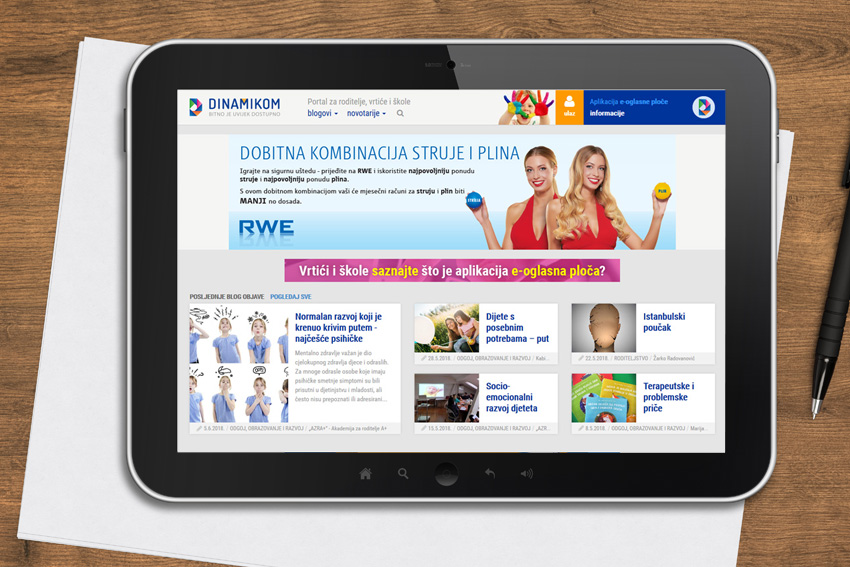 Photo: Dinamikom project web portal development and content managment [read more]
More about services