Our trained designers are up to the task of great custom website design
Desire for a top websites is usually stuck already at the web design step. Each company needs a web that closely links the specific philosophy of presenting products and services to standards of content display on the web. Offering typed solutions is usually the way to unknown, so we give you the security of recognizing your essential potential as the basis for modeling clean and efficient functionality.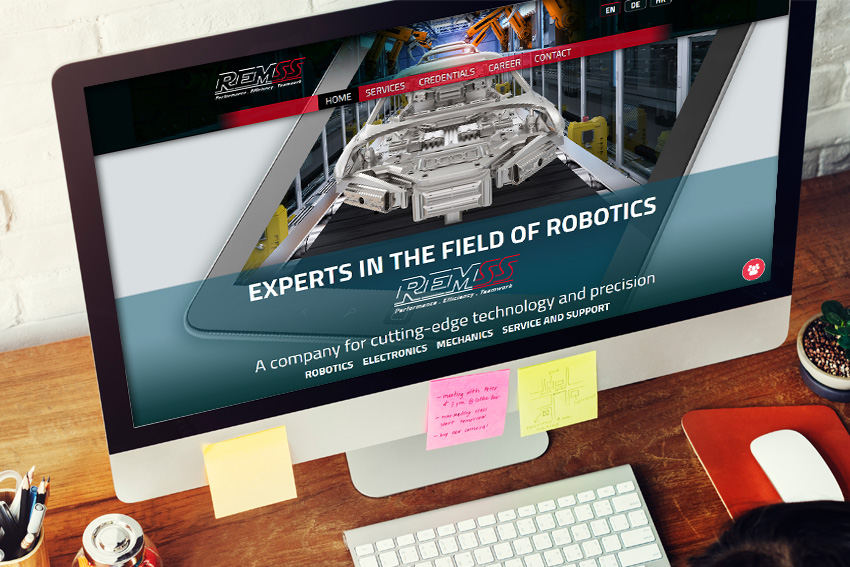 Photo: Creating websites for Remss company [read more]
What should all be designed to "start up" the website?
Web design is not just about the basic structure, so we offer you our full service of:
Design of all headers and web banners on websites
Design for certain products and services
Photography your business- or production processes for web design and presentation purposes
Creation of video clips and video headers for dynamic website presentation
Photography of products and photo editing for product stylish display on websites
Template or Custom made?
When designing a website, you can choose between templates or custom made designs. The template design offers a certain selection of displays, it is relatively quick to boot, but is usually difficult to adapt to needs and can be technically badly encoded. Therefore, we recommend a custom made (whenever possible) as a choice, an original design that requires more implementation time, but needs and requirements can be respected to the very details.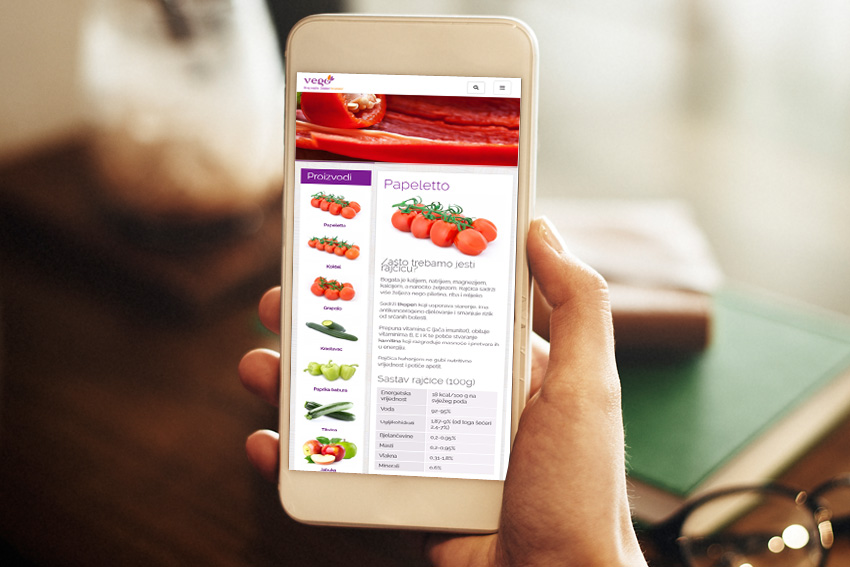 Photo: Vego brand website [read more]
Web design - small secrets for a big plus
In website design and content devising and structuring, there are small things that make a big difference in ultimate impression and in simple, intuitive transfer of information to the visitor always pay attention on how to properly link certain segments of content and create a smooth, streamlined stream of content browsing on your websites. In principle, one thing is important - for the observer to feels you dealt with elements you talking about on the relevant way and that you can offer a solution to his needs.
Today's quality web sites require responsiveness or customization of displays to various devices, which adds complexity to the production process and requires more time, and it is important to strive for the web to be contentual, and not complicated. Please note, websites are not just pictures, but the whole company image.
Web design is the foundation of every visual presentation on the websites. Through the web design we combine ergonomics and functionality with presented content.
Quality web design allows:
Simple and intuitive content search
Clear and accessible functionality
Legibility of image and text contents
Good combinations of base design and promotional design
We create original design of your websites as a link of need analysis, devised communicating towards clients and of interesting content.
More about services