Stationery design is an image of the relationship with yourself and your clients
You know that the memo is part of direct communication and you use it in every day business operations, but it still does not reflect the vision of your business?
We'll help you make every memo, letter, or presentation an integral part of your company's corporate identity. We'll define the rules for using standardized typography and graphic elements that will contribute to the equalization of your documentation. If you want, we can link a printed memo and Office template for work efficiency and standardization of document usage within your company.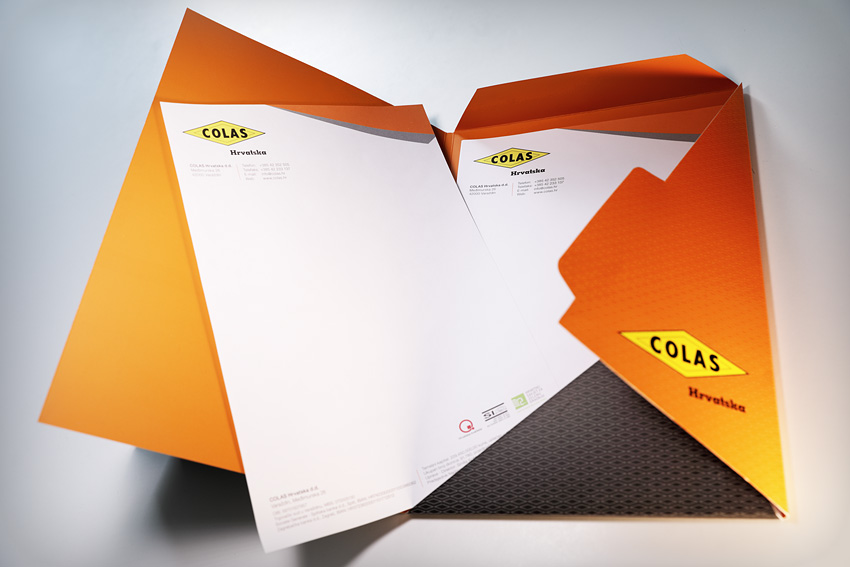 Photo: Business folder and letterhead design for Colas Croatia [read more]
When you're accomplishing direct contact with customers or business partners, any verbal or visual interaction leaves a mark of future relationships. Tell important stuff about yourself in a sincere way to give the initial momentum for further presentation and business cooperation. When presenting materials to the person on the other side with a visible dose of recognition and clarity, your words behind it gain relevance and importance.
What are important detailes of an interesting business card design (visit cards, reminders)?
You know yourself that some business cards are delighted "at the first site" and some look like "from an old movie" so think about the following:
Business card represents direct communication channel used to create positive first impression
Although business cards are limited by form and content, they can make good impression through business card design and original style
Well designed business card indicates care for your own company and business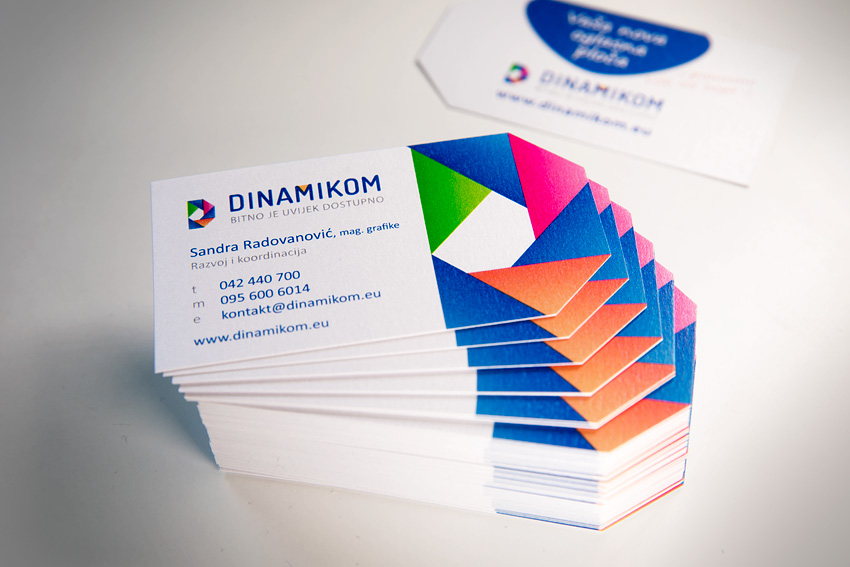 Photo: Business cards design and brand design of Dinamikom project
Office templates design provide complete visual identity efficiency
Office templates (Word and PPT) will allow you to write faster and easier. Do you know that a good business document design, header, footer already make a difference? The attractive memo and offer design will contribute to the clarity and importance of the document itself. Each office computer document can easily become top-of-the-line promotional material for the client, but also the motivator for the employees to feel as a part of the company and the working collective.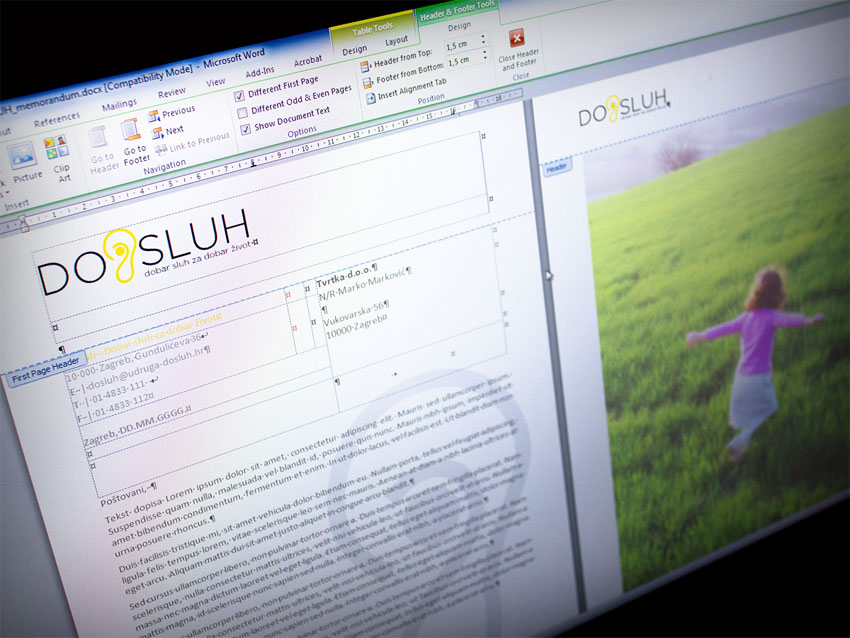 Photo: Creating a standardized Word template for electronic communication of the Dosluh Association
You're trying to make an interesting design of PPT presentation and in the end it turns into the extensive elaborat. We'll reduce the over-presentation into the clear content. We'll also give directions to the PPT templates, indicate the content, and create Call to Action, i.e. interest in content.
More about services