Commercials design - where, why, how?
Only when you get rid of fears and powerlessness your potential customers can make the next step and recognize with you the solution to their needs. With us, you can get a full service from idea to realization of graphic design with writing texts and promotional messages (catchwords) to maximize the performance before your audience. We offer you following services:
Ads design, posters, citylights, jumbo posters, etc.
Design of web banners and digital ads for on-line campaigns
Design of wide range of informative press release for media
Composing promotional and informative texts
Photography and photos processing for ads
Professional prepress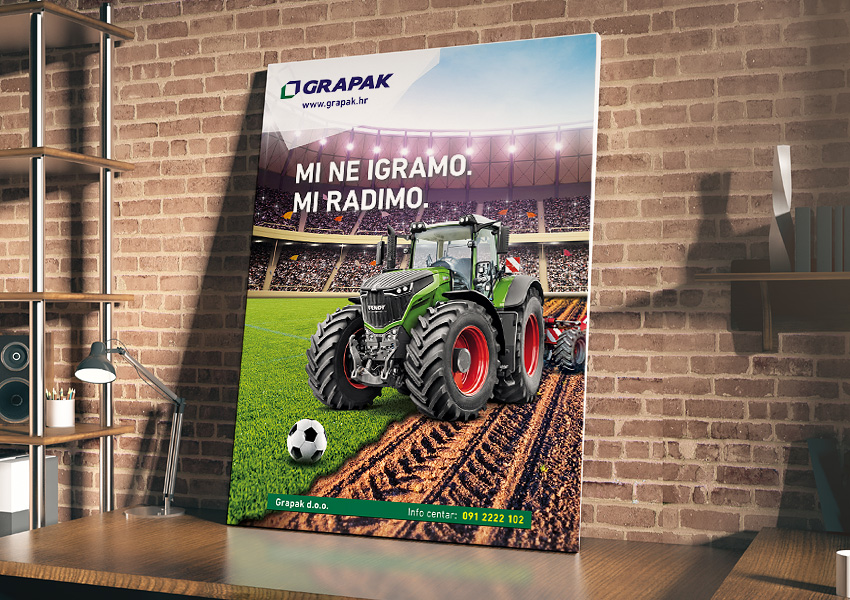 Photo: Grapak company concept and ad design (agricultural machines) [read more]
What is quality visual?
Visual refers to every graphic whole printed on paper or displayed on screen that carries certain direct and indirect messages, both through photography, graphic elements and the use of texts (slogans, catchwords). Visuals are the most often the base for any design of commercials, ads, posters, web banners, and even whole promotional campaigns. That's why a quality visual is the one that "speaks" precisely, and at the same time intrigues, encourages to think or amuse.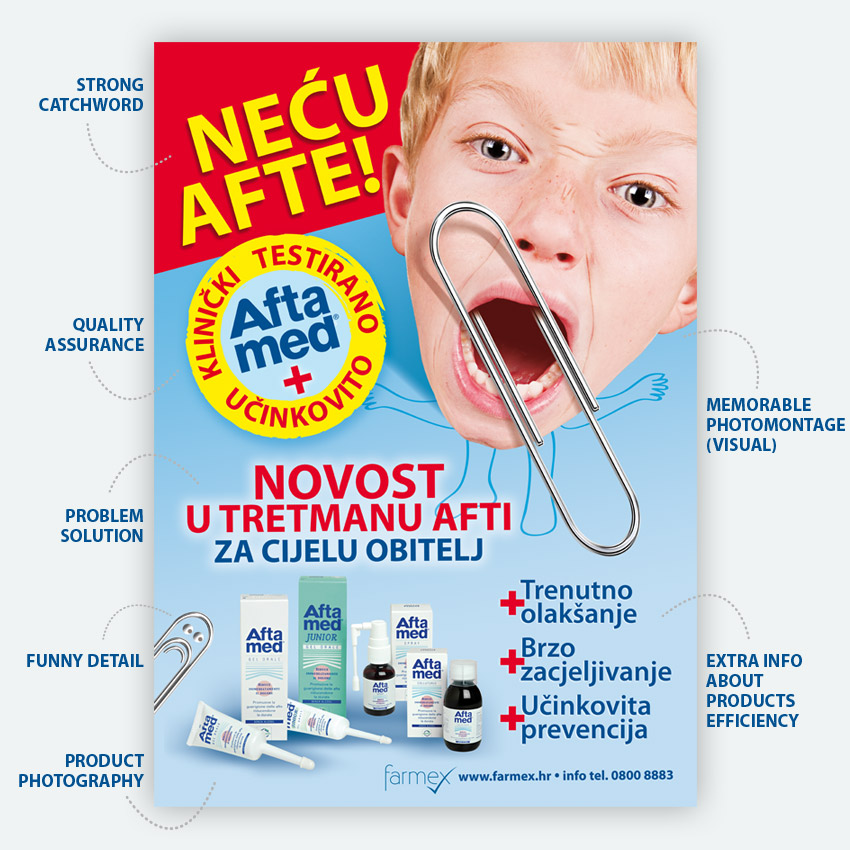 Photo: Concept and ad design / visual for Aftamed product promotion campaign
Which are the most common types of ad design?
Ad as part of promotional campaign - we make sure that the ad is tailored to a wider story with less text and more intrigues
"One-time" ad - more precise topic explanation that is handled in combination with original visual background
Corporate ad - focus is on very precise or business communication with clear application and combining text and graphics
Large format ad (for citylight, jumbo poster etc.) - concise information and text, and use of good catchwords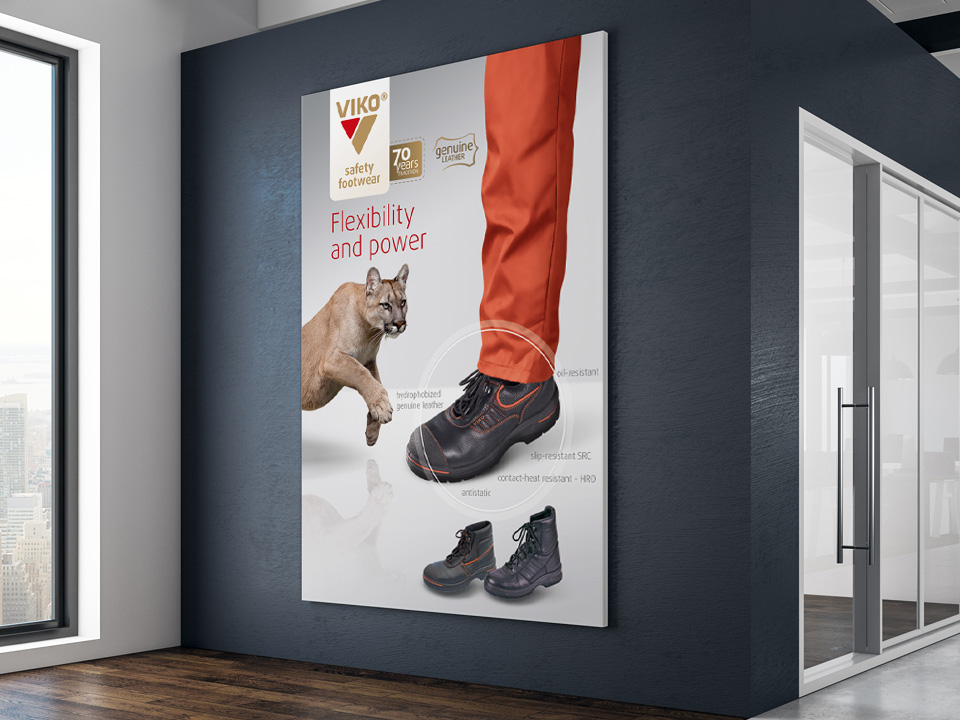 Photo: Obuća VIKO company concept and ad design [read more]
Difference between printed and digital ad
Design of digital ad has to be more direct with les content but carrying the key terms and the communication essence. We design digital ads using specific graphical forms and effects to result in gaining visual depth and eliminating the noise of surrounding contents. Good graphic design of digital ad is very important to ensure the text readability and the sharpness of photography.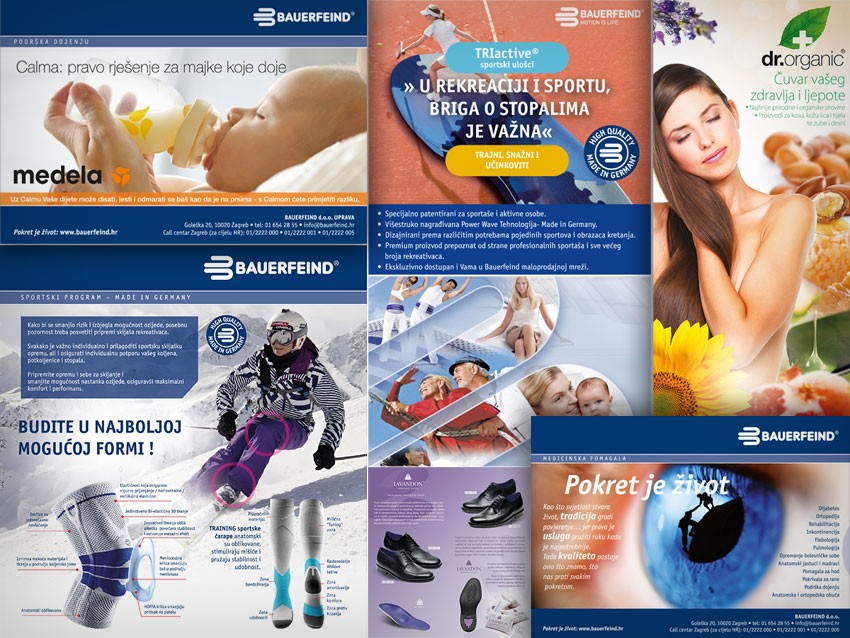 Photo: Various digital and print ads design for Bauerfeind Croatia
More about services