What makes a good quality brochure design or a good catalog design?
Each promo material is a combination of planning, designing, visual communication and transmitting essential information to the observer (reader). Additionally, brochure and catalog design has its own legality, especially in the segment of preparation, analysis of content and determination of graphic parameters, use of colors, styles and photography.
We propose the following steps in brochures and catalogs design:
Defining key terms and essential segments of a business, product, or service presentation
Collecting materials and creating content - texts, photos, graphics
Determination of technical characteristics and production costs (performance, press)
Visual concept
Brochure and catalog graphic design
Corrections and adjustments
Prepress
Print proofing and production
Photo: Park Boutique Hotel brochure design with original interior photography and promotional texts composing [read more]
When is the brochure used?
Brochure design is most often orientated towards creating general impression or image of company, brand or project. Brochure can be defined as a flayer upgrade to a larger format and scope, with more content. When creating a brochure wih great importance we take care of:
Graphic / visual concept
Brochure form and opening / browsing system
Key terms presentation in brochure
Story sequence and information layout through the brochure
Usage of titles, separatonal statements and break of texts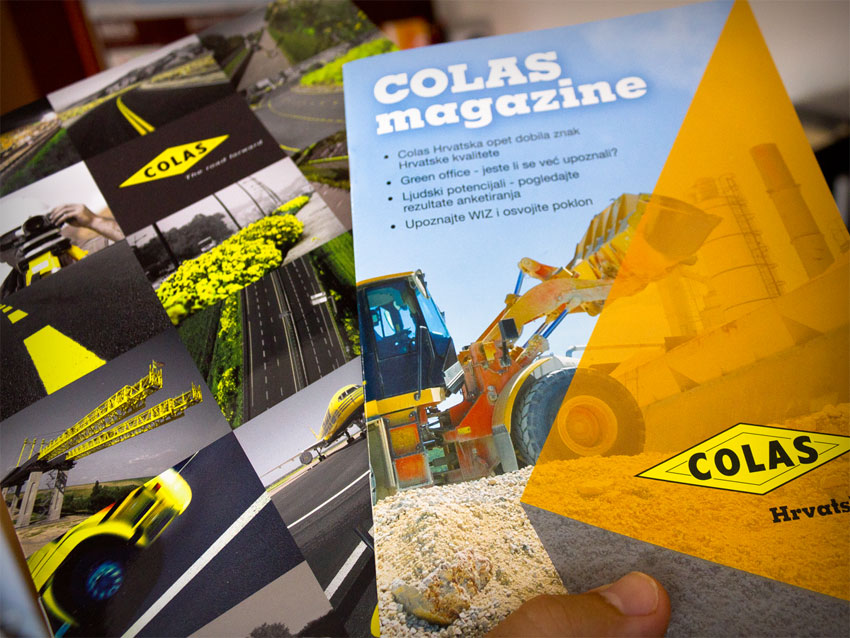 Photo: Design and production of various brochures of Colas Hrvatska company
When is the catalog used?
Unlike brochures, catalog design serves as a presentation of production or service range with far more technical and descriptive features and greater scope of content. Whether you choose to design catalogs or brochures, we're supplying you with the following:
Material elaboration
Photography
Graphic design
Texts composing
Production (print)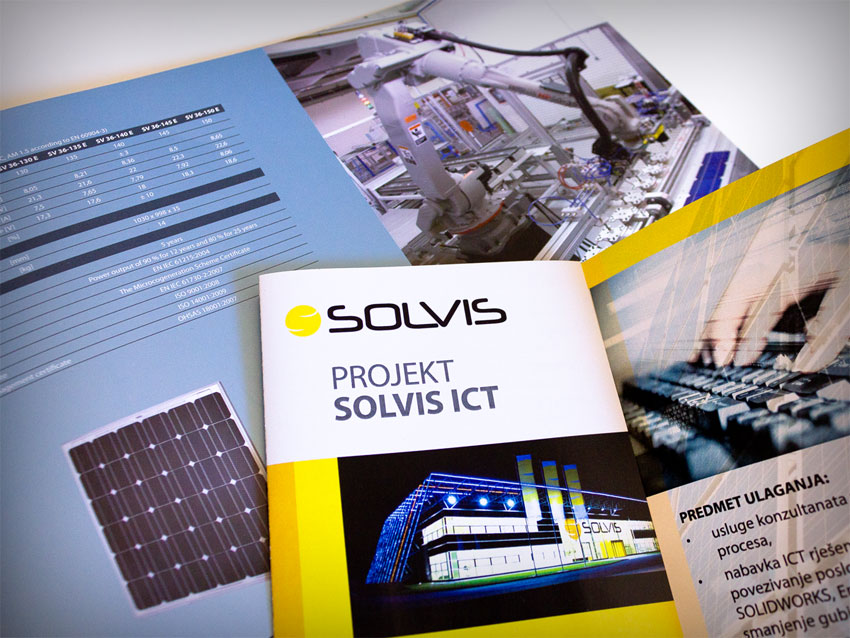 Photo: Promotional photo of production and design of catalog and brochure of Solvis company [read more]
Elaboration and content management for design of catalogs and brochures
When elaborating content for promotional material design, it is essential at the beginning to determine how information and data will be collected and content created. This way, an efficient and precise material is created with optimal time consumption. Experience tells us that it is extremely difficult or impossible to make a quality material if you do not have any elaborated and prepared content. Data collection often needs to be delegated because professional knowledge is important, and after collecting it is important to structure the content well.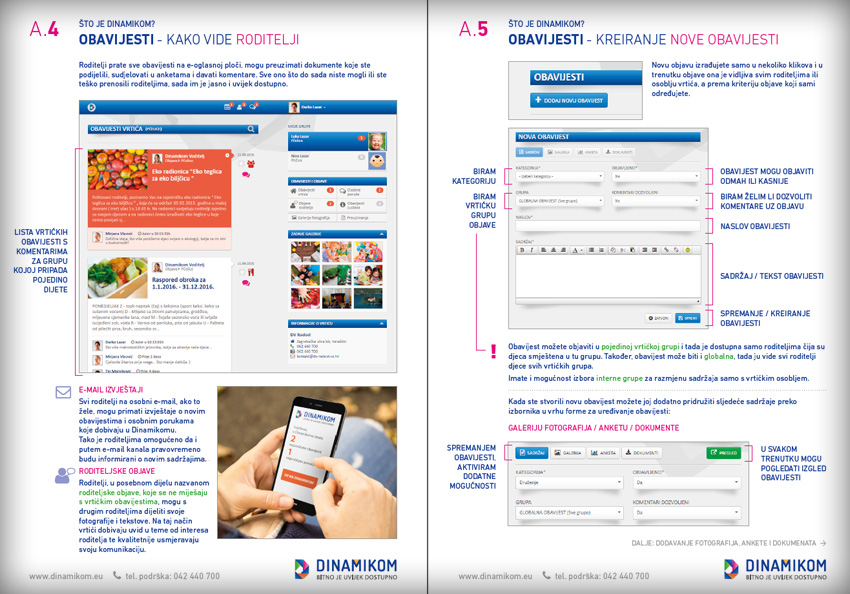 Photo: Data systematization for Dinamikom project brochure
Photography for catalog and brochure is a part of content structuring
In addition to texts and key terms, photography for catalogs and brochures is important as part of content management. Except style and artistic components, photos must be technically correct for a quality reproduction in all media (print and web) - proper resolution, sharpness, brightness, etc. Regarding to photography process, care must be taken to good illumination and composition due to later implementation in design or objects extraction from the background.
For our clients' projects, we also use professional photo purchase services to find appropriate images and graphics of various themes, with significantly lower costs compared to original photo production, which, on the other hand, provides an essential and original component to your presentation. We'll advise you which direction is optimal for your needs, as each story has its own adequate picture view.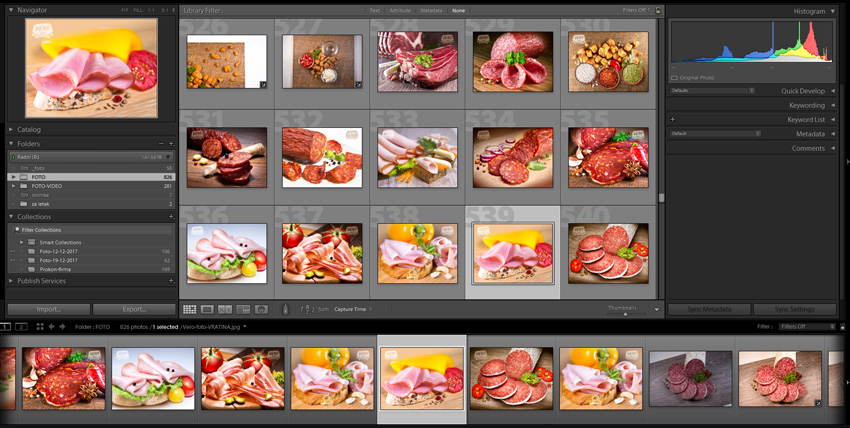 Photo: Categorizing and processing photos after photography (for Vero brand promotional materials)