Your business documentation design
Along with the company visual identity, business documentation design is always required, but there is also a whole segment of the various forms you use in everyday internal communication and official correspondence. Quality design and standardization of your documentation allows you to achieve high levels of efficiency, have a sequence (constant) of visual presentation, and you're saying to the others about the attention you use to approach your own company and projects.
Design of bids, invoices and contracts does not have to be just a bunch of stuffed text
The extensive or "tedious" content of various forms (contracts, offers, or invoices) can be tailored in a way that the content does not "eat" the shape. Ergonomics is important at forms design and that is the line of order that makes an important difference in communicating with the observer.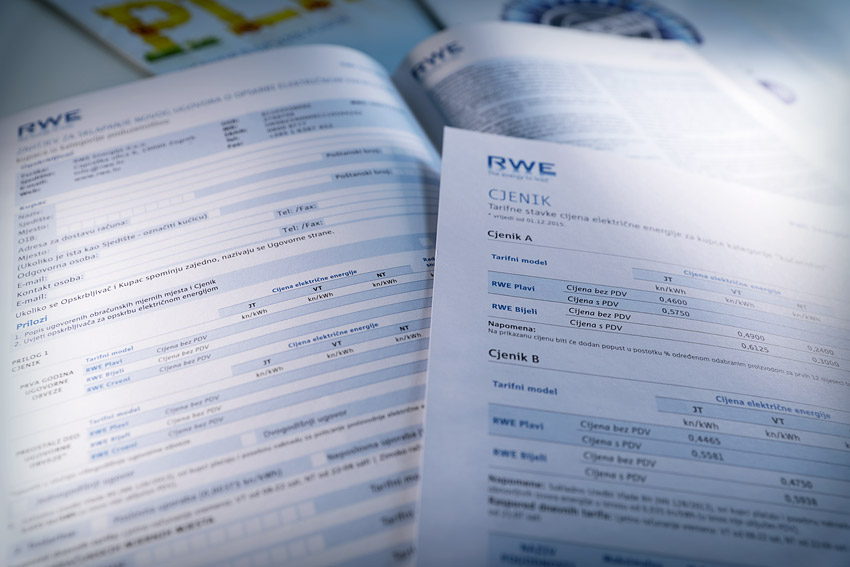 Photo: Form / Contract design for RWE Croatia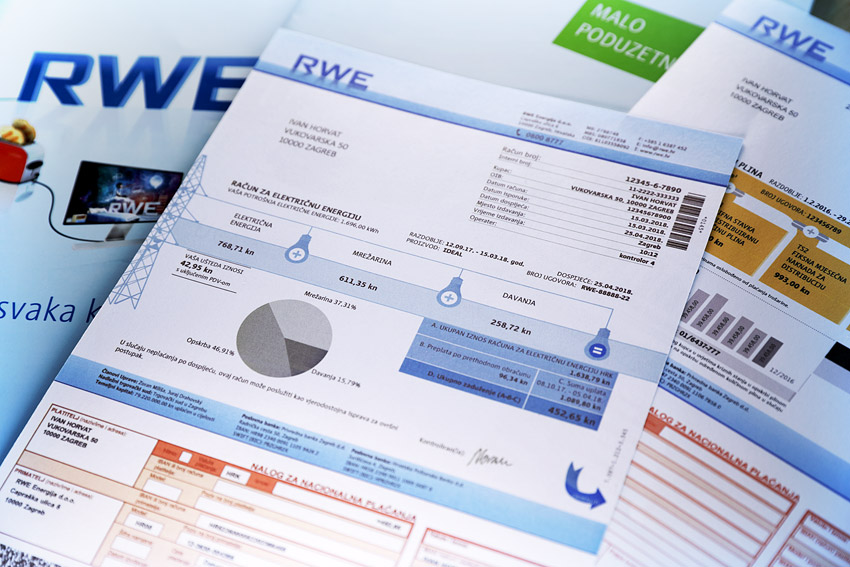 Photo: Invoice design for RWE Croatia [read more]
How do interactive PDF forms work?
Apart from adding style to your documents, we also work to switch print versions into a digitally editable format for filling out forms on your computer.
Interactive forms can be made on existing sheets or as completely new documents. Interactive forms are used for simpler electronic filling of various questionnaires, contracts, etc., through PDF format where the fields and content types are precisely defined. Such formats significantly improve archiving and analysis of content as well as data collection.
Design of corporate and business reports requires attention to details
We give you guidance on preparing content
We're making original corporate report design
To text and image compositions on each page we approach with care
We design spreadsheets and infographics for readable and interesting data display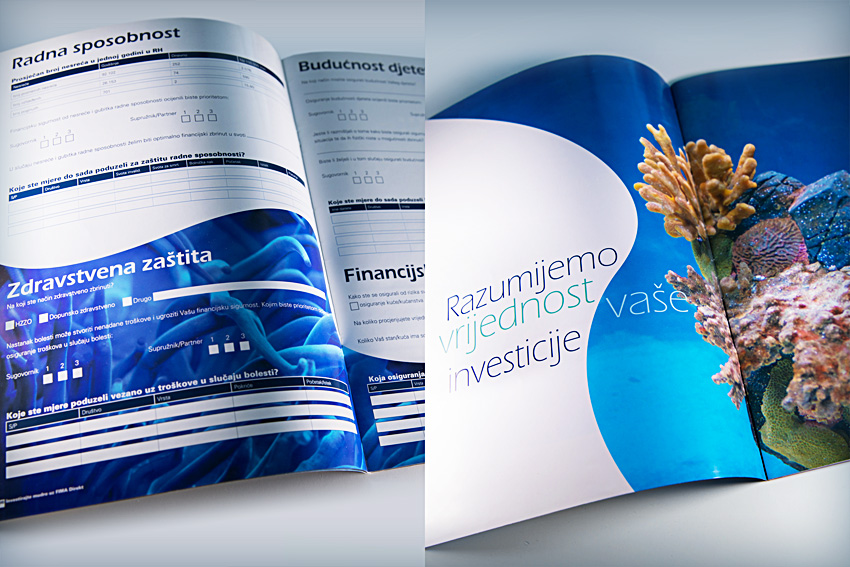 Photo: Financial brochure design of Fima company
More about services