The best, long-term effects of product sales are achieved by combining:
Product branding
Quality packaging desing and production

Promotional story and graphic design
POS materials design and production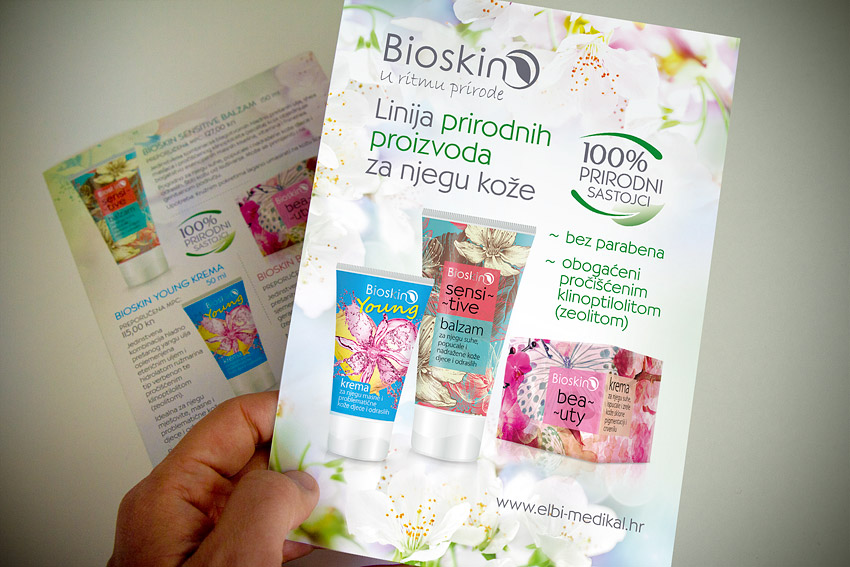 Photo: Branding, packaging design and promotion of Bioskin product line [read more]
We achieve the effectiveness of product advertising through multiple channels
Ad design (visual)
Design of flyers, brochures and catalogs
Graphic design for displays and posters
Web site presentation and web advertising (on-line campaign)
POS materials (promotion at sales outlets)
We tend to offer you tips and planed project structure from the very beginnings so you know how to realize all the packaging design stages, and ultimately, next to the product, to have the optimum sales tools.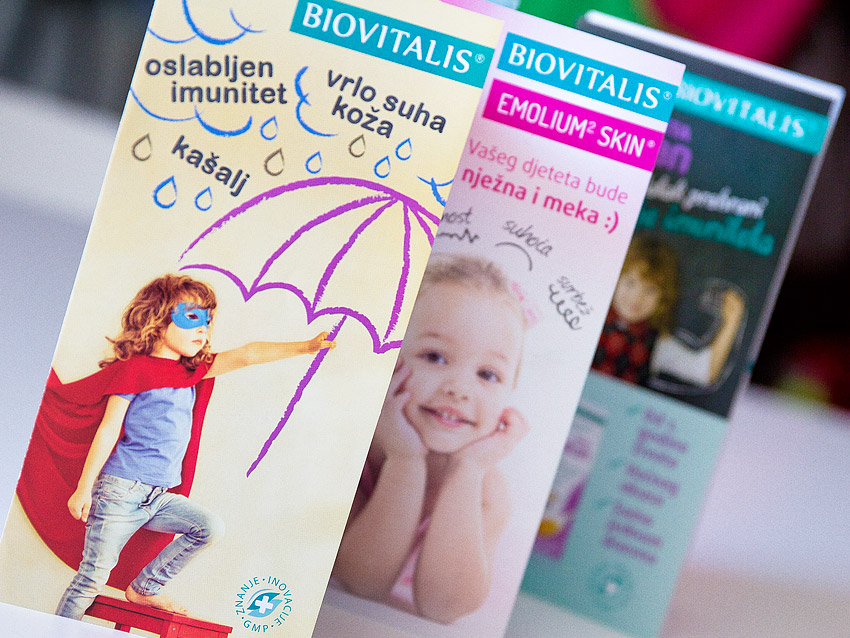 Photo: Promotional materials design for Biovitalis products
On-line product promotion
Today, everyone uses web pages for product promotion that can transfer a whole range of messages and product information. But only a few websites offer a complete, precise and quality designed solution. We suggest that you include all off- and on-line channels to achive good promotion. Products sales concept is a strong link between the initial idea and product quality that you want to communicate to the end user.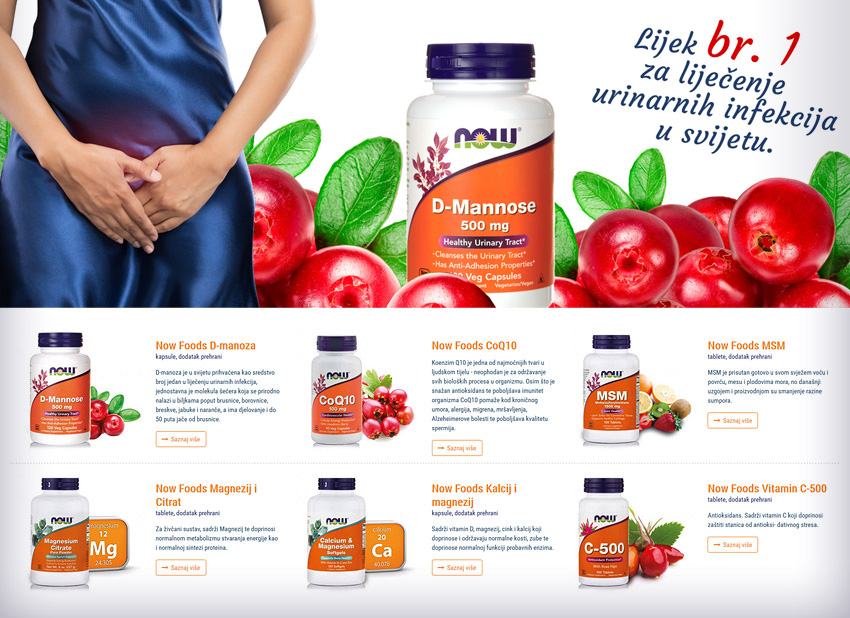 Photo: Web design and Now Foods product promotion [read more]
Product display design - Efficiency at product sales outlets
We offer you help with:
Desk-display design for products
Production of freestanding displays, cardboard stands, cardboard shelves
Wobbler design (these are cardboard liners on the shelf :)
Arrangement of sales space and decoration of stands at fairs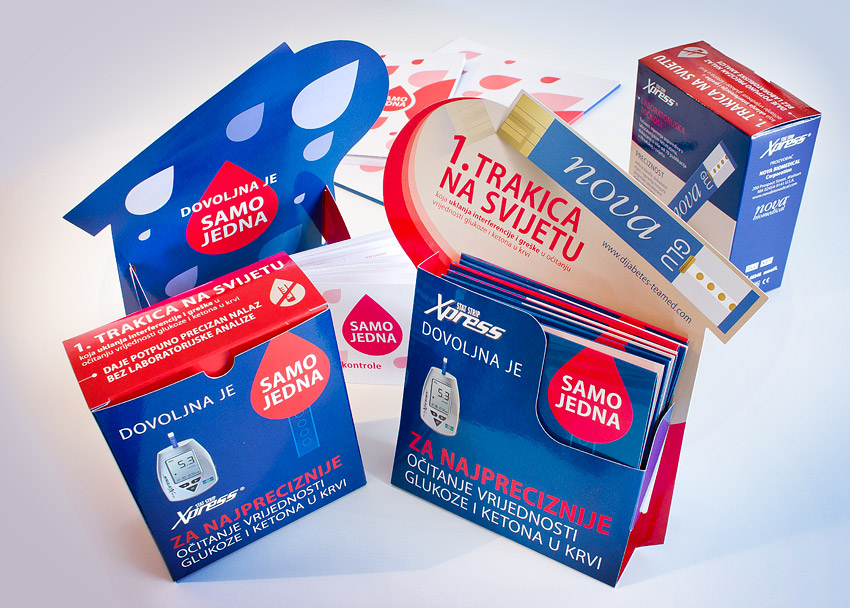 Photo: Packaging design, POS display design and promotional materials design of Xpress products [read more]
One product is often sold twice
For a business to business (B2B) product presentation, the product must be sold twice - first to store / shopping center and then to the buyer. Therefore, during the promotion, quality PPT presentations, price list design and brochures / catalogs are important. Aforementioned elements, along with the customization of communication by email, form the final whole.
Photo says more than thousand words
Good photo transfer the authenticity of your product, with essential style photomontages that can add aesthetic value to the photo. Styled photographic composition applyed to the packaging doesn´t have to be invasive and yet it can give a visual "wow" effect to the product.
If you need help, we can offer you:
Web banner design with a "boost" product presentation in a particular context
Product cataloging
Style photos with arrangement
Photo: Twinlab products catalog design [read more]
More about services