The quality of the product is always followed by a thoughtful style and concept of packaging design so that, along with the dose of aesthetics, they send messages about use and qualities of products. Packaging is a reflection of product philosophy and functionality as a graphic set of forms and typography. Aesthetics and functionally atractive packaging design creates satisfaction on both sides, customer and manufacturer.
We offer you assistance in packaging design and production of various packaging types
Cardboard and paper packaging (boxes, strips, plaques)
Direct print on aluminum and plastic packaging (tubes, jars)
Various types of bags (plastic, paper)
Labels and stickers
Promotional product stands (display cases)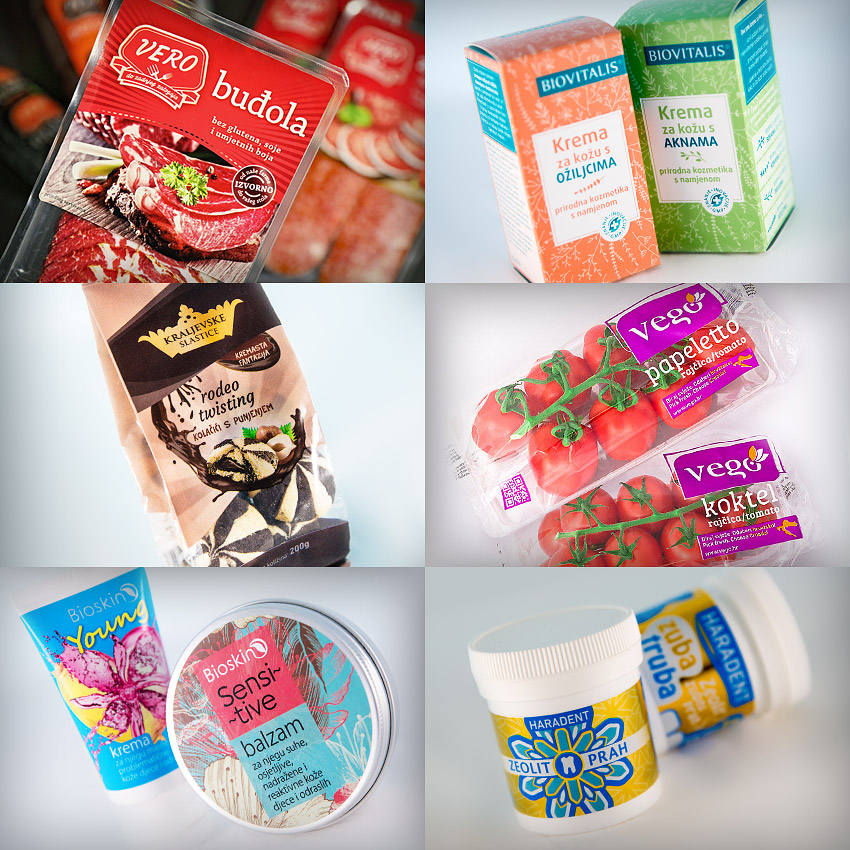 Photo: Various types of packaging design for our clients
In packaging design, we consider the entire production process
Prior to packaging design, we define technical parameters of performance and costs
We research the target market and purchase requirements
We choose good typography and a meaningful color scheme
We create original graphic design of product packaging
We produce quality visualization and packaging models regarding available technology
We make professional computer preparation for production
Importance of packaging technical design
Packaging technical design is equally important as associated graphic design. Whether it's a simple product label or a complete box design, there is always a question of choosing the best material and shapes to meet all needs, from aesthetic to usage and transport. That's why the collaboration between designers and technologists in process of packaging development is one of the key assumptions for a quality final product.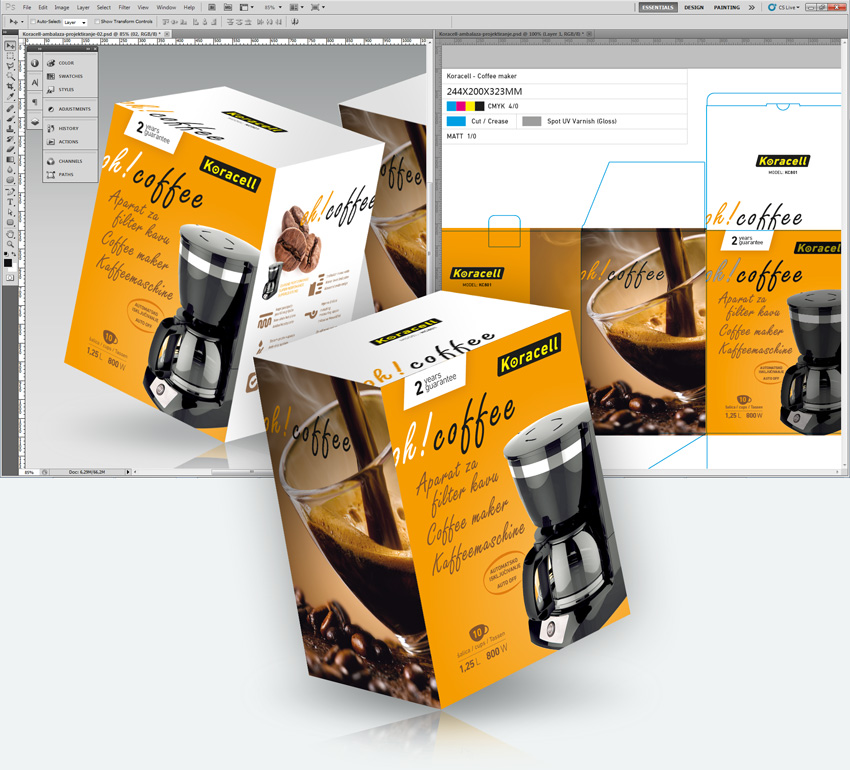 Photo: Design and 3D visualization of Koracell products packaging
Particular attention is given to the quality of concept, transfered through the project task, to the packaging graphic design. We pay most attention to the production prepress, so that the most demanding performance is within the framework of high professional standards.
Product packaging technical design includes:
Technical drawings in cooperation with production engineers
Creating 3D models (e.g. boxes, labels, etc.)
Computer visualisation of packaging form and design
We combine the knowledge of experienced designers and graphic engineers to work on packaging design. For demanding projects, so called verification of the first printed sheet is required, where the designer, technologist and the mechanic together adjust the printing machine for the best possible result. It is important to emphasize that the packaging price should not burden the product sales, and attention should be paid to the ratio of packaging price, appearance and functional protection.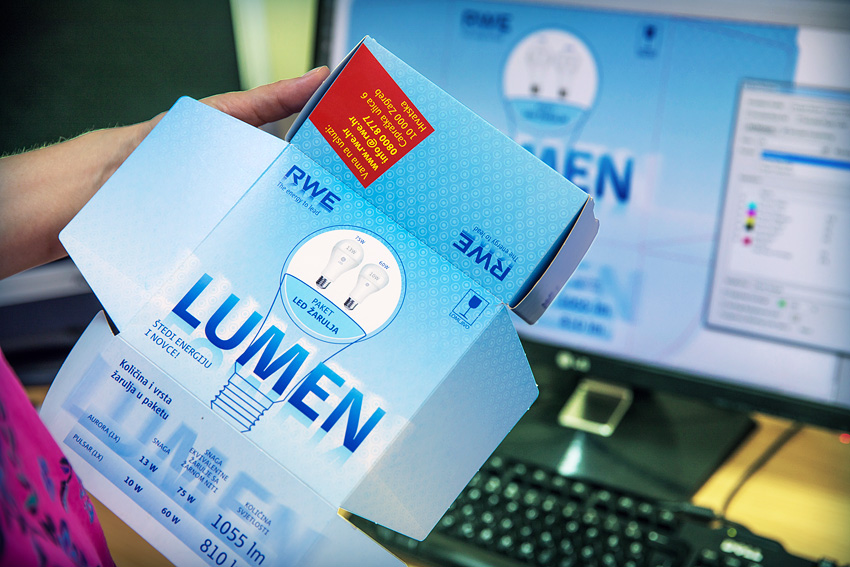 Photo: Projecting, design and technical control of RWE LED bulb packaging [read more]
Specifics of transport packaging design and production
Material specifics (cardboard, etc.) of transport packaging determines the printing possibilities. It is essential to define optimal material of packaging so that correct design techniques and graphic preparation can be applyed for quality production. Experience an knowledge about technical characteristics of materials, printing procedures and graphic preparation is essential for both transport packaging as well as for other packaging types.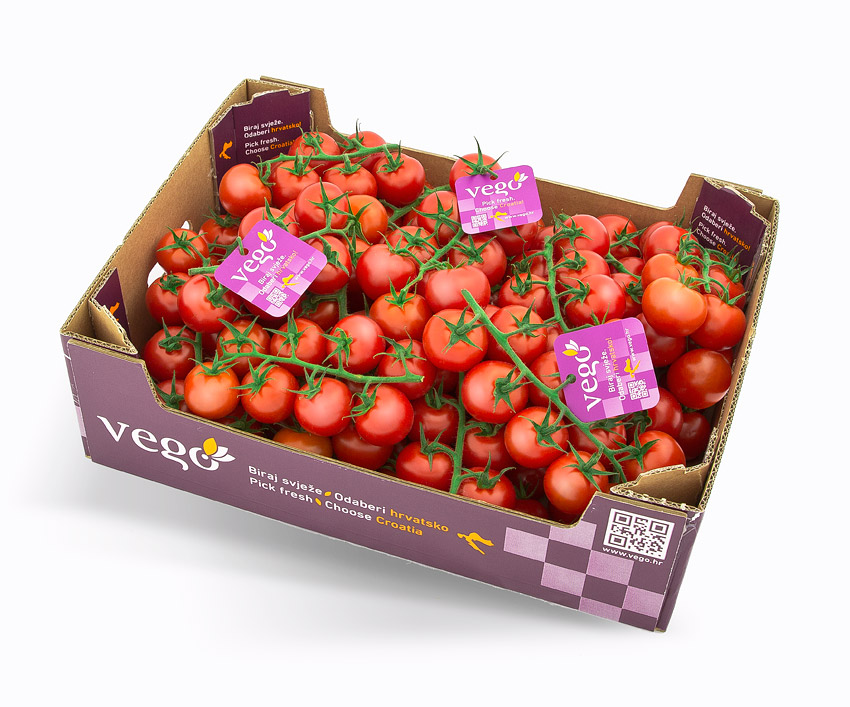 Photo: Branding of Vego products and transport packaging design [read more]
More about services