Through the creation of promotional materials of a wide range of services offered by Međimurska bank, we always try to transmit messages in a specific, fun and easy-to-remember manner, so that contacting the observer becomes a pleasure both for the company and for the (potential) client.
The man and his closest environment are always in the center of attention as the high standards od services are dictating, on which we base visual stories about certain topics. Intriguing at first glance, they attract attention, leave enough room for thinking and are a powerful reminder in a saturated, unified information environment.
Poster design as the basis for a complete promotional campaign ...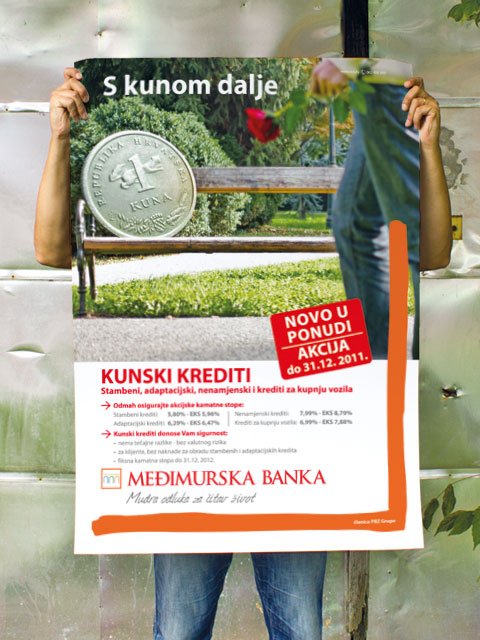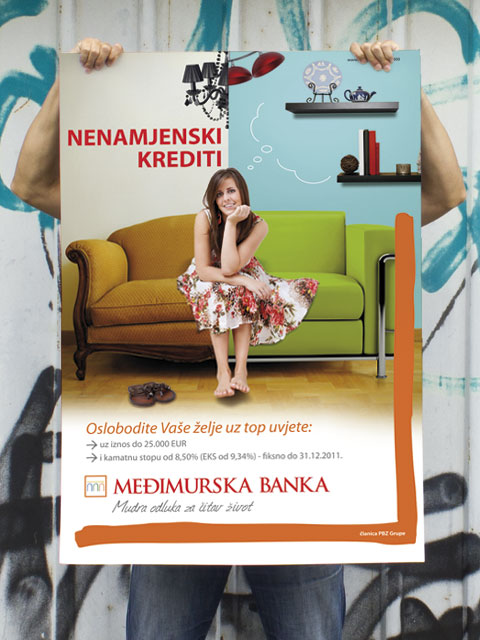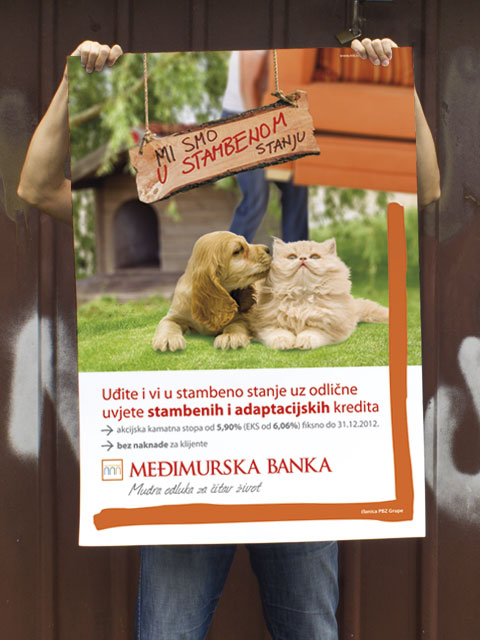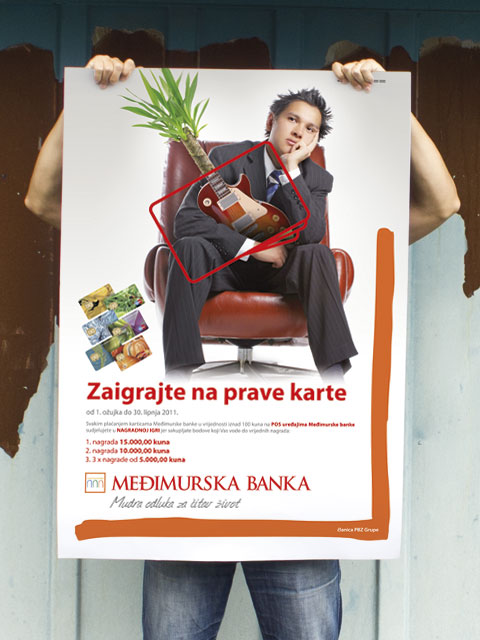 Poster design and promotional materials creation for Kompić dječju štednju (children's savings)
For Kompić, a well-known brand of Međimurska banka that combines financial services for children and young people, we created a new, recognizable look by leaflet design, roll-up design and various promotional and informational materials. In order to bring the services closer to the customers and communicate to the level of clear messages, we introduced a plush mascot as the "main actor" and the campaign holder. Graphic elements have set the frames of visual identity(the outline of the head with the eyebrows that stylizes the mascot - Kompić), and the stylishly contoured shapes and colors are tailored to the public - children and parents. The mascot is set in a variety of everyday or imaginative situations to create communicational connection with the youngest audience on a personal level and transfer information about the quality and service characteristics. Parallelly, a customized but equally dynamic graphic style is created for older service users.