During the construction and interior design of Park Boutique Hotel Varaždin, we created hotel visual identity design for investor and a complete design of accompanying information and promotional materials, flyer, catalogs, including final interior photography for promotional and presentation purposes.
Visual identity of the Park Boutique Hotel Varaždin was created on simplicity and readability basis by clearly sublimating essential communication elements that determine the essential hotel features.
Logo design as a story about context
Logo symbol consist of original curve element, which display the path and the leaf at the same time. Like man moves along the paths through the park, likewise variation of thickness and line direction creates a story of motion. Stepping into the Varaždin Promenade of Vatroslav Jagic, we unveiled the sight of trees, branches and leaves, and saw the front of the hotel wholeed with the natural scenery. The four vertical parallel lines in the symbol are a link with the architectural form of the hotel front. Interaction of the organic form of path / leafs and proper parallel lines structure creates visual dynamics showing us permeation of architecture and nature.
Central visual message is additionally rounded up, literally and metaphorically, with circle representing whole that is unbreakable link between human creativity and natural environment.
Color scheme is simple and precise. Darker brown color that is used for drawing of symbol basis and typographic element wholees with warm orange circular background. Warmth of logo design communicate with accessibility, hospitality and trust.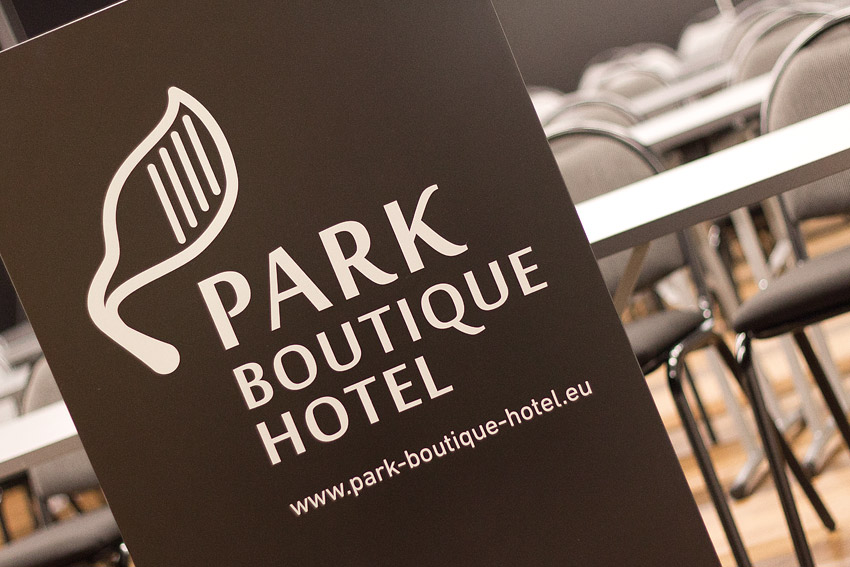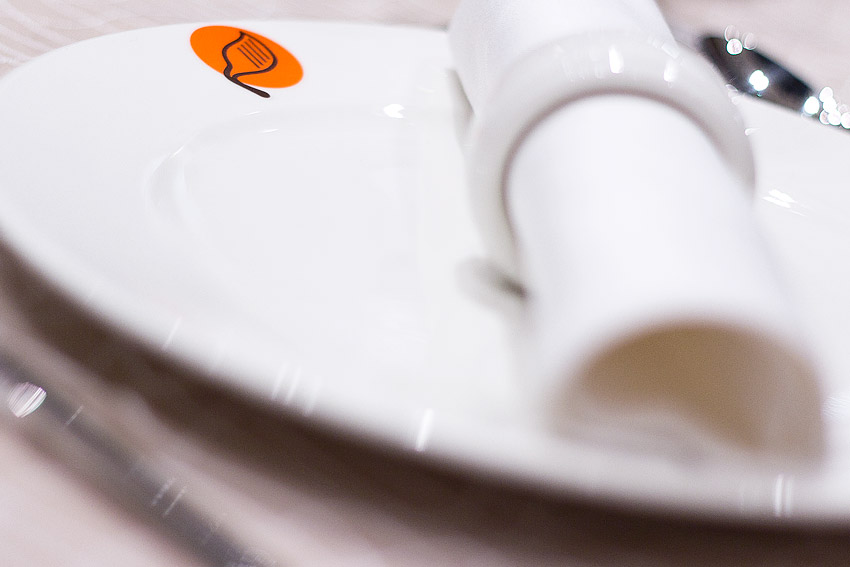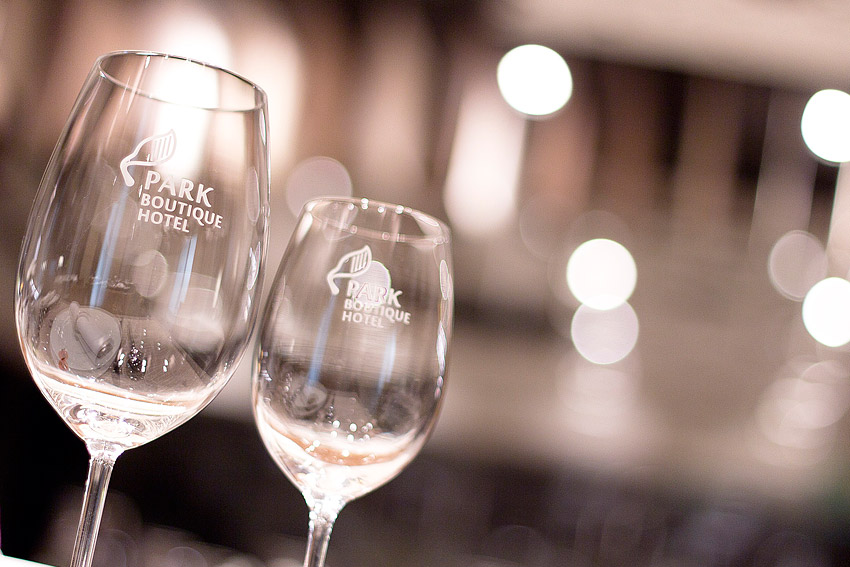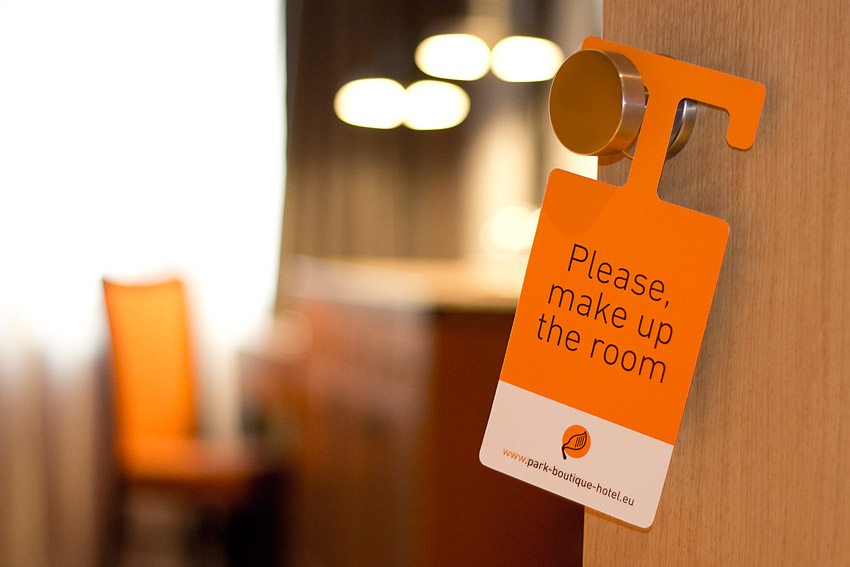 Photos and promotional texts in a role of creating feelings about space and service
Hotel promotional and informative materials have a clear link to visual identity, but each one deepens the communication dimension with story about history, people and warm welcome of the investor philosophy and business approach.
Professional and contemporary interior photography approach is permeated with traditional images and graphic elements and with bit of sentimental texts that still basically record event spiritual background on which basis potential visitors can sense originality of context in which the hotel is positioned and a high level of service.