Product branding gives long-term effects
Product line branding ranges from product positioning analysis to whom, how, why. Branding or rebranding products most often include:
Defining key concept
Defining product line visual style
Choosing brands name
Product line logotype design
Graphic standardization of design elements
Definining color scheme
Product packaging design
Presentation using 3D graphics or printed models of packaging
Preparation for print production
Branding is important to keep the essence of product vision to achieve long-term effect of awareness on product quality and purpose.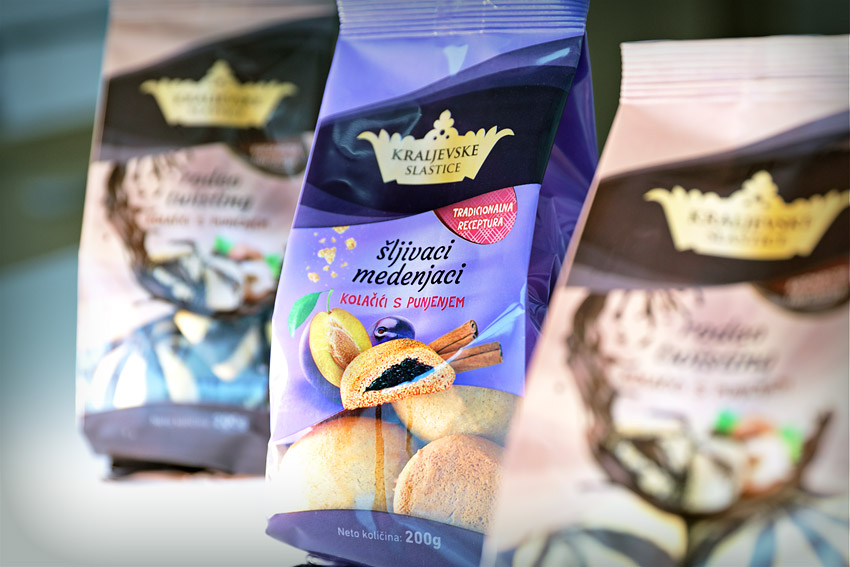 Photo: Product line branding, photos for design, and packaging design of Kraljevske slastice brand [read more]
Product branding is also a details care
Packaging design can go along or past trends, there is no bad direction, potential danger lies in poor performance.
As a product designers that create most diverse forms of packaging and packaging graphics for twenty years, we can confirm that products packaging production is like modeling of small sculpture, a three-dimensional artwork, visually sophisticated, form and performance adapted to the usage norms and the targeted costs. Packaging design must satisfy both product owner and buyer, it is an unavoidable bridge between creating and using the product.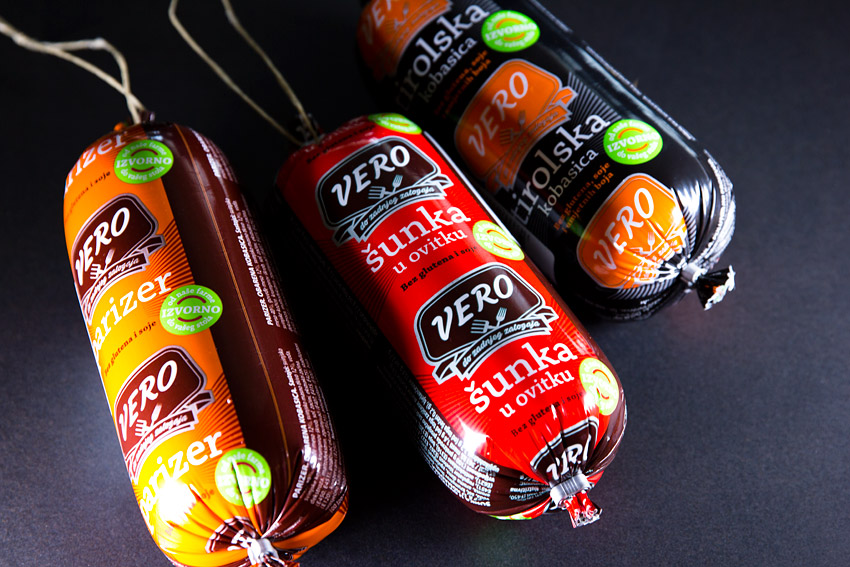 Photo: Product line branding, style photography for design, and packaging design of Vero brand [read more]
More about services